LI Hu, Founding Partner
LI Hu, founding partner of OPEN, visiting professor of Tsinghua University School of Architecture; former partner of Steven Holl Architects and director of Columbia University GSAPP's Studio-X Beijing.
LI received his B. Arch. from Tsinghua University in Beijing in 1996 and his M. Arch. from Rice University in 1998. During his tenure at Steven Holl Architects, LI Hu was responsible for some of the firm's influential urban projects in Asia, including Linked Hybrid in Beijing, Vanke Center in Shenzhen, Raffles City in Chengdu and Sifang Art Museum in Nanjing. LI left SHA at the end of 2010 to focus on the practice of OPEN with partner HUANG Wenjing.
Besides teaching at Tsinghua University, Mr. Li is also a frequent speaker in academic conferences and a critic at universities worldwide.
HUANG Wenjing, Founding Partner
HUANG Wenjing, Founding Partner of OPEN Architecture.
HUANG received B. Arch. from Tsinghua University in Beijing in 1996, and M. Arch. from Princeton University in 1999. She is a licensed architect of New York State and a member of AIA. Prior to OPEN, HUANG was a senior designer and associate in New York based firm Pei Cobb Freed and Partners Architects (formerly I.M. Pei Architects).
Besides practice, HUANG is a visiting professor at Tsinghua University in Beijing. She had also been a visiting assistant professor of University of Hong Kong, and a senior editor of World Architecture magazine from 2006 to 2007.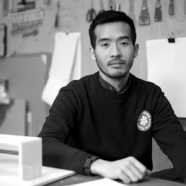 YE Qing, Senior Associate
YE Qing, Master of Architecture, Queensland University of Technology, Australia. Joined OPEN in 2011. He has been the Project Architect of Shenzhen Pingshan Performing Arts Center, Tank Shanghai, Pudong Art Museum, Shanghai Qingpu Pinghe School and etc.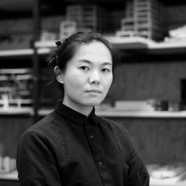 ZHOU Tingting, Senior Associate
ZHOU Tingting, Bachelor of Architecture, Southwest Jiaotong University. Joined OPEN in 2009. She has been the Project Architect of Stepped Courtyards, Dune Art Museum, Chapel of Sound and etc.